Western Europe
Why Western European Shoppers and Retailers Happily Welcomed Contest Distribution
Hello to all FMCG product suppliers in WEU! Our team of packaged goods and confectionery distributors is glad to welcome the UK, the Republic of Ireland, the Netherlands, Belgium, Monaco, Italy, Spain, Portugal, and France to our extended list of business destinations with high potential, based on the recent rise in the consumption of packaged lifestyle goods there. We hope to establish strong connections and expand our family of satisfied retailers even more.

These countries have a rich FMCG consumption history and have already fully opened their markets to imported goods from the best-rated global manufacturers of household detergents, beverages, packaged foods, and candy. Working with them has always been a pleasure for Contest Distribution, and we are looking forward to adding more companies as our valued partners. Here are some curious facts about a few of these destinations:
Belgium, for instance, is well-known for its delectable chocolates, Cote d'Or chocolate pralines, waffles, fries, and beer, of course. It even has its own "chocolate town" Brugge, located just an hour away from the capital.
The Dutch are great fans of FMCGs. There are about 40,000 consumer goods manufacturers in the provinces of Amsterdam and The Hague and almost 30,000 in Eindhoven. Despite that, the Netherlands remains one of the leading import destinations for international corporations producing packaged goods.
Italians are all about coffee. This is the place to live if you're looking for top espresso production companies with family traditions and uncompromised taste characteristics. Illy and Lavazza are just a few of the globally recognized brands that originated in Italy.
The people of France definitely have a sweet tooth but also enjoy a healthy, often gourmet lifestyle.
Wholesale suppliers of FMCG products find Portugal an undiscovered jewel. Lisbon, Porto, and Braga provinces have more than 50% of the market share in the entire Portuguese consumer goods industry, and the retailers there keep expanding the list of imported packaged goods.
With such a great annual flow of tourists in all major Spanish provinces, it comes as no surprise that the wholesale sweets and confectionery business in Spain is flourishing and is expected to keep growing further in 2023.
Celebrate Huge Savings on Advertising by Purchasing Familiar Packaged Goods in Bulk
If you research
international confectionery products
sold in Western Europe online before placing a bulk candy wholesale purchase, you will probably easily conclude that the brands Contest Distribution is offering are already globally recognized and need little or no advertising. In other words, your sales are guaranteed with minimal investment and effort! Here is a short list of the best-known wholesale sweets and other packaged consumer goods of European and American origin that we have been proudly distributing for more than a decade in Holland, Belgium, Italy, Spain, Portugal, and France:
Ferrero products: Ferrero Rocher exquisite Italian chocolate products, Raffaelo individually wrapped shoko bonbons, Nutella hazelnut-choco spread, Kinder schokobons for the little fans of sweet treats, etc.
Lindt: Lindor luxury Swiss chocolate bonbons, sweets, and chocolate bars, as well as a signature Swiss chocolate spread.
Mondelez International: Milka chocolate and cookies, Oreo cookies and frozen ice cream treats, the iconic Toblerone chocolate in a triangle package, healthy biscuits by BelVita, FMCG goods from Belgium, including the signature Belgian rich chocolate bars by Cote d'Or (made from a blend of African and South American cocoa beans), etc.
Widely famous Mars sweet treats that candy distributors throughout the world export, including the distinctively flavoured candy bars and ice creams branded under the recognizable names Snickers, Mars, Bounty, M&M's, Twix, and Maltesers. They are regarded by most European traders as FMCG goods from the Netherlands since the majority of their European production is based there.
Nestle products, including Kit Kat snacks, Nestle Lion, Nestlé Joe cookies and candy bars, Familia ice creams, Nesquick and Nescafe instant beverages, LZ aerated chocolates, and more.
Chewing gum by Wrigley's (Airwaves, Orbit, Spearmint, Hubba Bubba, Five) and gummy candies by Trolli.
Refreshments by Pepsi, including 7-Up, Mirinda, and the ice tea brand Lipton.
Energy drinks by Red Bull and Hell.
Original Italian coffee flavours to get your day started right. Grained or instant coffee packets by Illy, Lavazza, Dallmayr, and Jacobs.
Party potato chips by Lay's, Ruffles, Cheetos, and Doritos.
Alkaline batteries by Duracell.
Personal hygiene products by: Gillette (razor blades, shaving foams, after-shaves, and roll-on deodorants); Always (sanitary pads of various types and sizes); Pampers (best-rated diapers for newborns and babies, wet wipes); Colgate-Palmolive (shampoo, soap, toothbrush, and toothpaste varieties); Fairy (high-end dishwashing detergents and luxury cleaning solutions).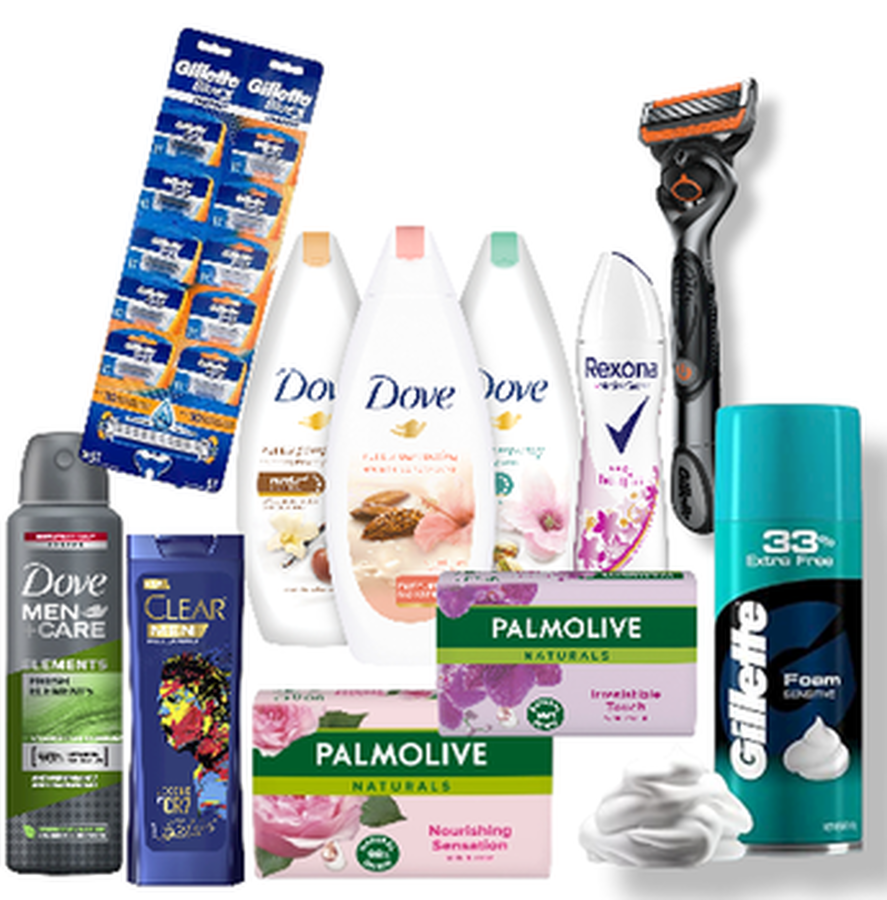 5 Characteristics of Contest Distribution That Make Our Services Exceptional
Here are the highlights that make our business stand out from other international wholesale suppliers of FMCG products:
During the last decade, we have learned much about shoppers' behaviour in the bulk confectionery sector and know well how to adapt to their changing consumer habits, reflecting the latest financial instability and worldwide post-pandemic inflation. We can design a personalised business plan with recommended imported consumer goods for FMCG wholesalers in the UK, Luxembourg, Ireland, the Netherlands, Monaco, Belgium, France, Spain, Portugal, and Italy to reflect the recent regional packaged goods trends.
We have established a solid international distribution network and can help you cope with any logistics, repackaging, or delivery issue that you may encounter.
Our logistics department members are aware of all local import/export regulations and their updates, which makes us the adequate and informed distributor you seek.
We can eliminate your short-term budget concerns with a long-term plan for your business. Although we know that price is not always the choice driver when selecting an FMCG supplier, we strive to help you save money by creating personalised deals and sales boost programmes for all our Western European customers.
We provide free consultations for all business owners who are overwhelmed by the information overload online and seek professional advice before ordering imported wholesale confectionery products.
Joining our Family of FMCG Vendors in WEU is as Easy as ABC
If you are a retailer based in Belgium, Spain, Italy, France, the Netherlands, or Portugal who wants to get engaged in working with a renowned international supplier of wholesale food products, then Contest Distribution is the primary option you should consider. We are an FMCG trader that distributes winning and trending brands to all major Western European destinations in order to help your local retail business flourish. All you need to do in order to get all the details regarding our fresh seasonal offers is contact our office by phone or mail. Do it today—do not delay!